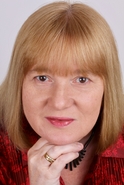 Below is a list of my speaking engagements in the next few months. Most events are open to the general public for which they charge a modest entrance fee. However, before you make plans to attend, please contact the relevant organisation to check. If you are unable to contact the organisation, please contact me.


I will post future talks here as and when the current COVID-19 situation is clearer
To find out where I will be performing as a member of the early music trio, Hexachordia, please visit the group's website page SEE US.


Copyright © Ancestral Heritage 2010-2020