author
speaker
researcher
musician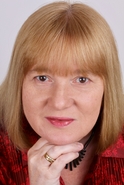 Copyright © Ancestral Heritage 2010-2020




I offer a wide range of historical research services, including family, house and local history projects. In offering these I aim to provide a professional and friendly service.
I specialise in research in East Anglia. However, depending on specific requirements, I can take on family history projects extending anywhere in England, Wales & Scotland, given the wealth of nineteenth and twentieth century resources, in particular, available on the internet. My genealogical research services range from helping break down "brick walls" in your own research through to fully-documented, comprehensive family histories. Each project is tailored to the specific needs of the client.
I also offer house histories for properties in Norfolk and Suffolk. This is a must for anyone who is curious to know the origins of their house, how the surrounding area has changed over the centuries and who has lived in their home in the past. I will scour the archives for evidence of your property and its locality. I write up all my research and compile a presentation report with old photographs, maps, census returns, valuation records, manorial documents and other relevant material.
I am happy to undertake archival research for fellow family and local historians, as well as for academics unable to visit local archives and record offices.
Here are some testimonials from clients:
"Sarah, many thanks for your work for us which has been done with clear communication and high levels of professionalism. Great stuff indeed."
"The service which you provided Sarah was excellent. You kept me fully informed throughout the search, the final report was very in depth, plus having copies of original documents. I also felt that communication with you was quite informal, therefore making me feel more comfortable. I would most certainly call on you again should I need any more help, the information which you supplied to me has also spurred me on to do further research. Many thanks Sarah."
"Everything about your service was excellent and I am grateful for your interest and results."